WUNDERKAMMER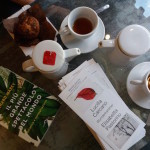 My watercolors and Elisabetta Pastorino's etchings are on display at the Arianna Sartori Gallery in Mantova.
April 22 – May 11 2017
TEACHING
April 8 – May 6 – June 3
Pietralavezzara (GE), Posto Tappa dell'Alta Via dei Monti Liguri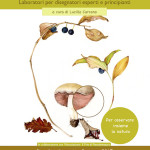 During the three workshops  we will follow the spring- flowering on the nearby Bricco Carlo.
May 27 – 28
Irresistible cherries
Their bright red skin is so tempting…also for our brushes!
At the Studio Arti Floreali in Rome.
September 9
The annual meeting with late-summer colors  in the Capanne di Marcarolo Natural Reserve will take place at Palazzo Baldo, Lerma (AL).